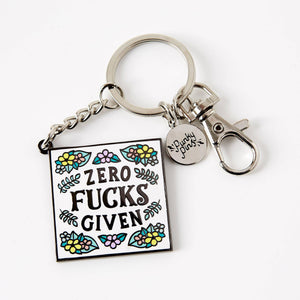 Oh, babe. We know that feeling. When you suddenly see things for how they are and realise you're no longer going to be limited by other people's opinions. Like, seriously, it finally gets through that you need to just DO YOU.
No Fuck's Given about living out the expectations of others anymore.
It's worth celebrating, with a keyring.
Nickel plated keyring, design measures 52mm x 52.5mm